Members - News
Congratulations to our Ladies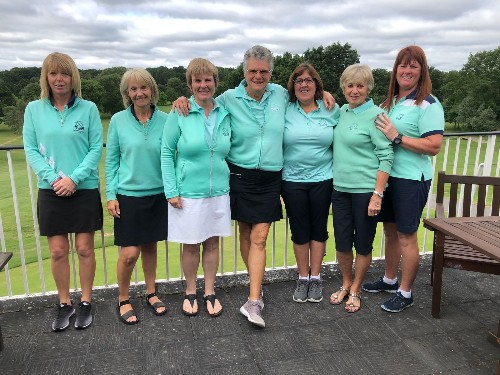 Congratulations to our Ladies Pearson Team who made it through to the semi-finals at Enfield Golf Club on Tuesday, 19th June. Unfortunately, they were narrowly beaten in the semi's (4-3) by Finchley.
Well done ladies on a fantastic achievement! We are very proud of you!
SOCIAL EVENTS AT GRIM'S DYKE
Come along to these enjoyable social events. Buy your ticket in the bar or the office.
Friday 28th September Quiz Night
Saturday 27th October Race Night
Jo Luff Most Improved Player......
Members - News
Ladies News
Jo Luff wins the award for most improved player in Middlesex – cutting her handicap by a massive 12 shots