Members - News
Congratulations to our Bullivant Bowl Team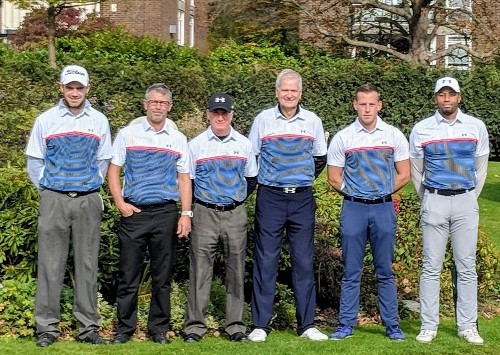 Congratulations to Bullivant Bowl Team who made it through to the Final at Stanmore on Sunday, 7th October.
Team: Joe Friigot, Ian Atkins, Ron Jones, Colin Grierson, Jonny Reese & Laurence Gaston.
Unfortantely they lost to Pinner Hill in the final but we are so proud of you getting to the final.
Well done !
SOCIAL EVENTS AT GRIM'S DYKE
Come along to these enjoyable social events. Sign up in the bar or the office.
Saturday 27th October Race Night
Saturday 3rd November Club Disco
Sunday 11th November Remembrance Sunday Lunch
Jo Luff Most Improved Player......
Members - News
Ladies News
Jo Luff wins the award for most improved player in Middlesex – cutting her handicap by a massive 12 shots