Members - Juniors
Junior Open Report
Dereham Golf Club 30th Anniversary Junior Open – held Friday 3rd August 2019
HOT NEWS
Chloe Tarbard, Heacham Manor Golf Club, scored a hole in one at Dereham Golf Club Junior Open during its 30th Anniversary competition.  Chloe, 10 handicap, nailed the 169 yard 8th hole.  Chloe scored 76 gross, four over the Ladies course.
COMPETITION SPONSORS
Principal Sponsor – Richard Tidy Wealth Management of St James Place Wealth Management
Spot Prize Sponsor – Andy Marshall, Professional Golfer
12 prizes given for best four scores in Gross and Handicap Competitions, plus four spot prizes.
QUOTES FROM WINNERS AND HOLE IN ONE GOLFER CHLOE
Ben Willis, Swaffham Golf Club, gross competition winner complimented Dereham Golf Club course conditions saying "Dereham Golf Club, the home of my first Claret Jug. Thank you to all for a great day".
Charlotte Tipling, Sheringham Golf Club, jubilant after winning the Handicap competition Rivett Trophy said, "I am really happy with my win and the way I played, I knew I was playing well but did not realise how good my score was until we finished. The win has given me a boost of confidence and has shown me how well I can do"
Hole in One golfer Chloe from Heacham Manor Golf Club said "On the day before the Dereham Junior Open, I went to watch the women's British Open at Woburn. I was amazed at how focused the players were and decided to be more like them.  Today I played my best round of golf, four over gross, and to get my first hole in one was an incredible feeling.  I can't stop smiling.  Thank you Dereham Golf Club for a day I won't forget".
EAST ANGLIA WIDE PARTICAPATION FACTS
Golfers gathered from 14 clubs across Norfolk and Suffolk. Competitors from Bawburgh, Costessey Park, Dereham, Eaton, Heacham Manor, Kings Lynn, Middleton Hall, Mundesley, Royal Cromer, Royal Norwich, Sheringham, Swaffham, plus Ipswich and Ufford Park all competed.
The best four handicap scores were achieved by girls illustrating the egalitarian nature of competitive golf.
The youngest competitor was just 10 years old.
29 golfers competed, 15 girls and 14 boys indicating the growing popularity of golf.
The lowest and highest handicaps were 3 and 36 respectively, golfers of all abilities competed.
45% of golfers had a handicap of 10 or less showing local high calibre golfers supported Dereham Golf Club's 30th Anniversary Junior Open.
WINNING SCORES
Ben Willis Swaffham G. C., joint lowest 3 handicap won Gross Competition scoring 66, six under the Men's course.
Charlotte Tipling, Sheringham G. C.  30 handicap won Handicap Competition scoring an incredible Nett 58.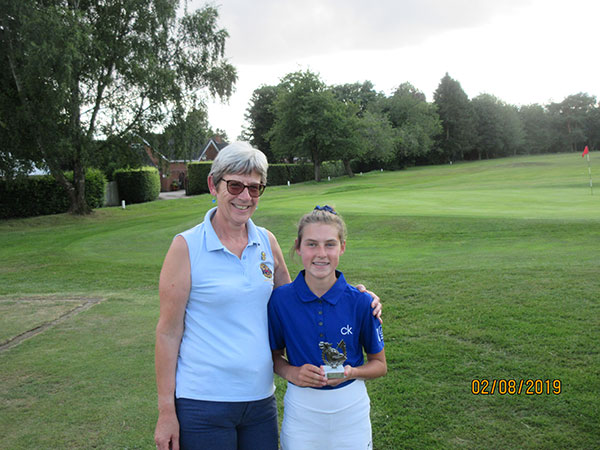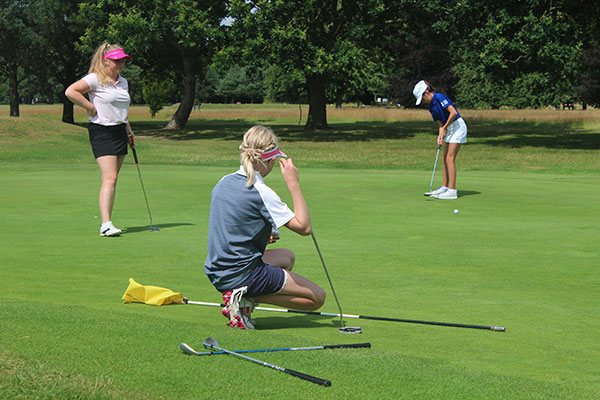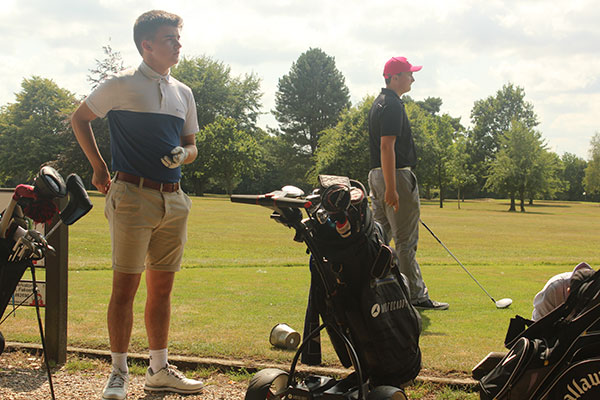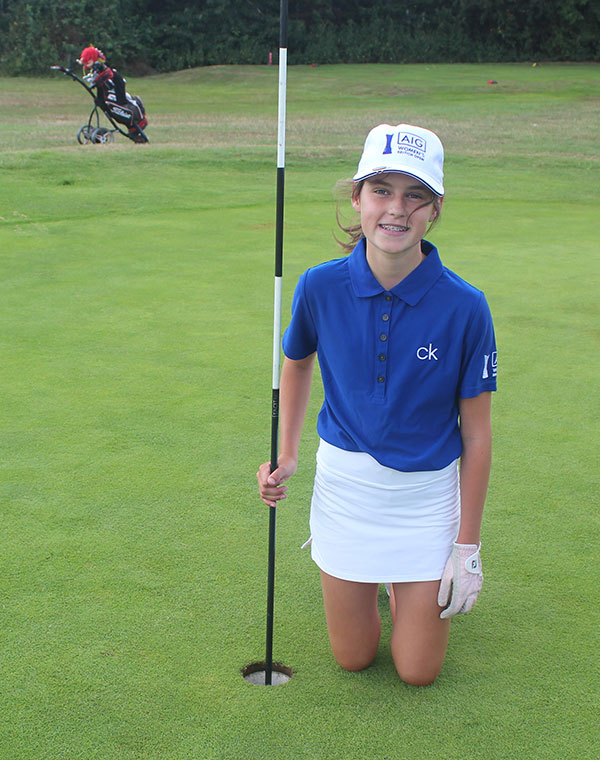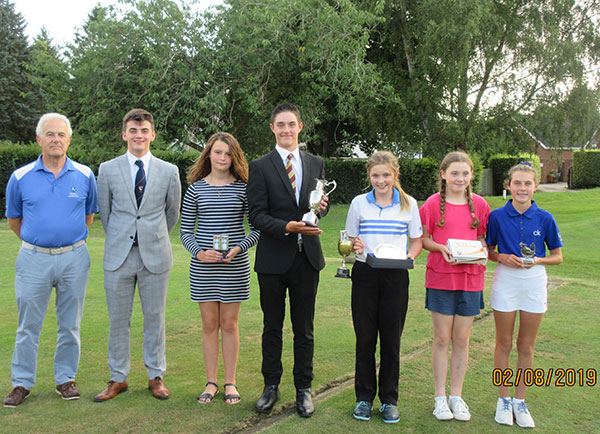 WOW!


We pride ourselves as being one of the best Junior sections in Norfolk, providing coaching and competitions at all skill levels. Whether you are a beginner or an established player, there is something at the club at all levels and most importantly there is no pressure, we just want to have fun and enjoy the great game of golf. Why not come and try it.
Brilliant Programme: Our juniors enjoy a busy programme throughout the year with monthly competitions from February to October for all levels playing 18, 9 or 5 holes. Juniors with CONGU handicaps are eligible to play in many of the club social and adult competitions.
Come along to Monday Club: We have Monday Club which runs from April to August enabling junior members to get out on the course for two hours a week with supervision by the junior committee and helpers.
Take Part: Our juniors are encouraged to enter as many events as possible both at home and around the county, especially junior opens at other clubs. Once again, we have seen many successes throughout the past season and we are always very proud of what all our juniors achieve.
We look after you: We take the welfare of all members extremely seriously, especially the Juniors. The club Welfare Officer, Sarah Wicks sits on the Junior Committee and provides important advice and information. Sarah often attends the Monday Club and competitions and is a great asset to the club. All helpers and committee members are DBS accredited where required
We have got you covered: Our PGA Professional Will Cross offers individual lessons and increasingly popular group lessons after school times and at weekends. He covers all aspects of the game including etiquette with each child in games and challenges that are in a fun and safe environment which ensures they eventually go out on the course with all the knowledge they require. Ages start at 4 years to 18 years for junior lessons. Please contact Will on 01362 695631 or email derehamproshop@gmail.com
DGC Junior Open. Dereham Golf Club also hosts a Junior Open on the first Friday in August every year which is always well supported. This is open to juniors from all Clubs, far and wide, who have active CONGU handicaps and to our own juniors.
We are very proud of our juniors and their achievements and this is always recognised in our end of season presentation evening in October which is attended by not only our juniors and their families but also by Club & County officials and some of our sponsors.
We look forward to another successful year and welcoming more new junior members into Dereham Golf Club's friendly and encouraging junior section.
Thinking about joining? Contact the Club Secretary to find out more.
JUNIOR COMMITTEE
The junior section has a busy committee lead by junior organiser Simon Crane. We meet regularly to review welfare, coaching, competitions, sponsorship and most importantly to support and raise awareness of Junior Golf at Dereham.
This year our junior captain is 18-year-old Liam Kevern who has been a junior for 11 years. Liam has a handicap of 13 and is an important member of our junior teams. Liam's vice-captain is Joe Crane. Joe plays off 7 and is a member of our junior and senior squads and represents Norfolk. Both Liam and Joe are active on the Junior Committee.
Simon Crane - (Junior Organiser) (01362 692087)
Liam Kevern - (Junior Captain)
Joe Crane - (Junior Vice-Captain)
Sarah Wicks - (Welfare Officer) (01362 693529)
Will Cross - -(PGA Professional) (01362 695631)
Christine Webster - (Ladies Vice-Captain & GMC Member)
Jeremy Briggs - (GMC Member)
Victoria Dann
Graham Howe
Immy Leeder
BREAKING NEWS
GolfSixes comes to Dereham on the 15th June


We are proud to be working with the Golf Foundation to launch a new junior golfing initiative to Norfolk called GolfSixes. The Golf Foundation is bringing competitive golf to Norfolk's newest junior golfers. Dereham has been chosen as one of 5 clubs to take part in the event. Each Club involved has a squad of 12 less experienced juniors and each match 6 of them play. Many of them may not have played another course and certainly not played in a match. Norfolk's first GolfSixes fixture will be held at our Club on Saturday 15th June.
We will welcome 24 families and young golfers from Barnham Broom, Eaton, Feltwell and Mundesley. These golfers will join our team of six, all 30 young golfers will do a Blue Tee shot gun start at 3pm.
A BIG THANK YOU TO OUR JUNIOR SECTION SPONSORS
We would like to thank our new and existing sponsors for their financial support to the Junior Section. The generosity of local businesses and individual members is invaluable to the ongoing success of the juniors. If you would like to find out more on how to become a sponsor contact the club secretary for more information.
This Year's Junior Section Sponsors.
  www.loveweddingcakes.co.uk
  www.jdtmusic.co.uk

  www.larking-gowen.co.uk

 www.richardtidy.co.uk

www.midnorfolkconsultancy.co.uk
.

August Bank Holiday 2019
Bank Holiday Monday competition - The Bob Lees Trophies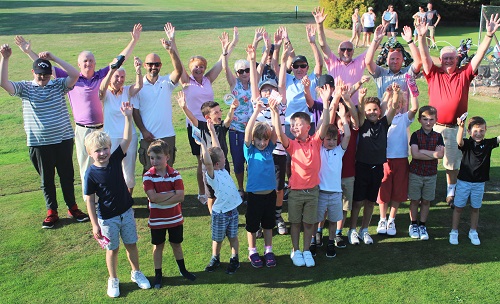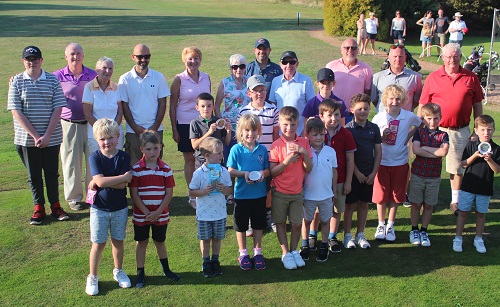 Juniors Report June 2019
MHA Larking Gowen Junior Championship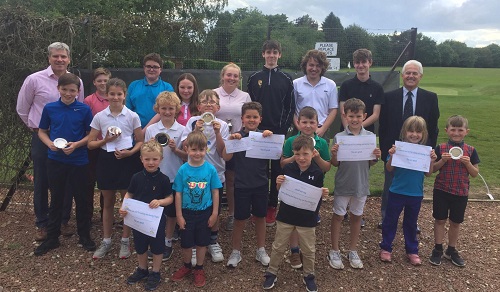 On a sunny Sunday afternoon our 18 holes junior competition saw Tom win the Captain's Junior Prize competition, whilst Maisie took the MHA Larking Gowen Junior Championship claret jug, which were kindly sponsored by Dereham Golf Club Captain Mike Pincott and MHA Larking Gowen, Chartered Accountants and Business Advisors.
Tom was pleased to win the Captain's Prize completing the course with a net 69, playing off a 32 handicap. Captain Mike Pincott presented him with a salver and the Captain's putter. The Captain also presented the second place prize to Hakan (net 70).
Maisie playing off an 8 handicap won the MHA Larking Gowen Championship with a gross 80. She was presented with the Larking Gowen Championship claret jug and voucher by Philip Moy, representing MHA Larking Gowen. Philip also presented runner-up George, gross 86, with a voucher.
Also during the afternoon there was a 9-hole competition which saw Arthur continuing his good form to take the gross prize whilst Jake came a close second. The net winner was Toby while Eva took the runner-up net prize. All received commemorative salvers. Four of our younger juniors took part in a 5-hole competition which was won by Charlie with Finn in second place, both of whom received salvers, and for the first time we had 5-hole minis off the purple tees, the inaugural winner being William Briggs.
"Once again the weather was ideal for what is one of our biggest competitions of the year. 19 juniors took part in the four levels of competition, with some good scores from those in the prizes, both gross and net" said junior organiser Simon Crane. "It is always a special day with a great atmosphere in the clubhouse. Everyone enjoyed the afternoon and we are most grateful to our Captain, Mike Pincott, and to our sponsors MHA Larking Gowen for their support and sponsorship once again this year," he added.
Philip Moy, said "MHA Larking Gowen are proud to continue their support to the Dereham Golf Club junior section and stated that Dereham's junior section is the envy of many golf clubs in Norfolk". Mike Pincott Dereham Golf Club Captain thanked MHA Larking Gowen for their sponsorship and said "It is great to see so many juniors taking part and to witness some great golf especially from our younger juniors."
If you would like to find more out about becoming a member the Golf Club or joining the Junior Section, please contact the Club Secretary on 01362 695900.
Photograph: Philip Moy of MHA Larking Gowen left, Captain Mike Pincott right with all juniors who played in the 2019 MHA Larking Gowen Championship and Captain's Junior Prize.